Psychological effects of social media harassment
Time to read:6 minutes
20.08.2021
"I went into a terrible panic when I was threatened with spreading of my personal and my family's information. I can't even explain how I felt. Still in a bit of a panic, I reported the incident to SomeBuddy and clearly explained what had happened and how scared I was."




Scared Blogger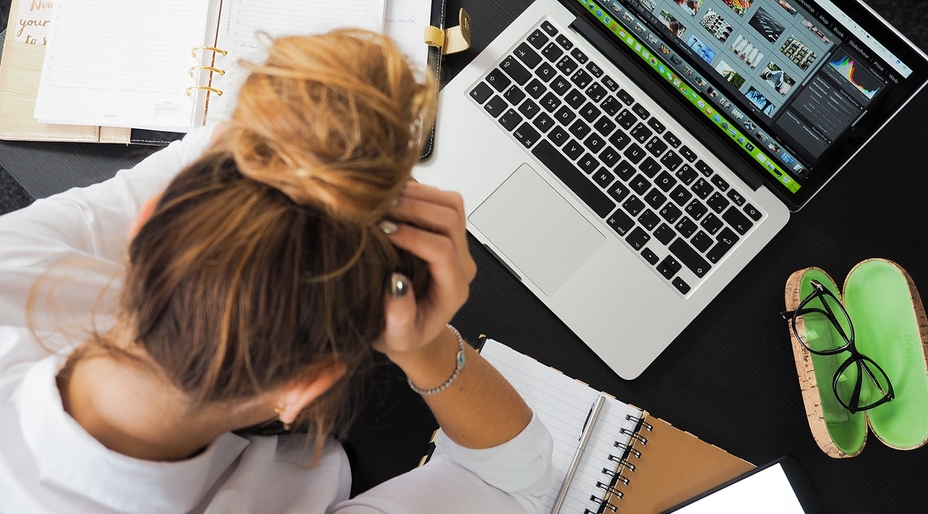 The many various forms of social media harassment
According to a US study, young adults and adolescents are experiencing a sudden increase in mental health problems and negative psychological symptoms. Among those born in 1995 or later, these problems have risen the most. Coincidentally, the biggest spike in mental health problems and other psychological symptoms occurred in 2011 - at the same time as social networking became more established in our daily lives. Among millennials, there is no sign of this sudden increase in problems. This phenomenon seems to be specific to Generation Z. So what exactly is happening on social media that is having such a serious impact on individual well-being?
Social media harassment is unfortunately common today and happens on all popular social media platforms. Girls and women in particular are often targeted by social media harassment. One in three young women in Finland have experienced harassment online, while one in ten men of the same age have reported being harassed online. According to a global survey by Plan International, more than half of girls have experienced harassment on social media platforms.
The most common forms of cyberbullying include harassment, spreading private information or lies, name-calling, sexual harassment, threats and stalking, and identity theft. Social media harassment can be direct or indirect. Direct harassment includes, for example, abusive or threatening messages sent by one person to another. Indirect harassment is when other people act as a tool for harassment. This could mean, for example, that a person posts another person's phone number on a dating site and then strangers start sending them sexually harassing messages.
Social media harassment occurs both among children after school and among adults at work and in their leisure time. For example, the survey found that the most common problems faced by social media influencers include harassment, sharing private information or images without permission, hacking, spreading gossip and posing as a fake profile of the influencer. Among influencers in particular, the consequences of social media harassment were seen in terms of loss of opportunities and followers, higher stress levels, anxiety and lower self-esteem.
Social media harassment arouses a lot of negative emotions
Different forms of social media harassment can have very serious consequences for a person's psychological well-being. Research shows that negative experiences of cyberbullying are linked to lower self-esteem, depression, social anxiety and school-related problems. In many of the cases reported to us, people who have experienced harassment have said that going to school or work is distressing or that the situation has caused them to lose sleep at night.
In addition, people who have been subjected to cyberbullying have also reported experiencing fear, shame and even anger. The results of Plan International's study above show that one in four girls who have been harassed feel physically unsafe. Many victims of harassment, for example, are afraid to go out or go to public places. The fear may be that threats made online will come true or that the bullying will continue outside the online environment. According to a study conducted by Plan in Finland, one in four Finnish girls have experienced shame because of cyberbullying. In fact, it is often the case that they feel it is their own fault. Shame is a major reason for not daring to report it to the authorities.
In addition to the emotional impact, sexual harassment can have a wider impact on the life of the person being harassed. As mentioned, when social media influencers work in social media, the effects of harassment are felt not only on an emotional level, but also in their ability to support themselves. Harassment can ruin reputations or affect their own wellbeing, making it harder to work on social media - which in turn increases stress and anxiety. The wider the impact of harassment on the lives of the victims, the deeper the emotional impact often becomes.
Don't be left alone!
However, in the context of rising levels of social media harassment and various mental health problems, there is hope! Young people are more proactive in seeking help for mental health problems than the older generation and are more active in talking about depression, anxiety and other mental health problems - while breaking the stigma attached to them. They also seek to address the issue of social media harassment by calling on technology companies to take responsibility for their own actions. Here too, small positive steps can be seen. On Girls' Day, Plan International reported that Instagram has responded to their appeal and is working with them to eradicate online harassment. In addition, Facebook, YouTube and Twitter, together with marketers and agencies, have agreed through the Global Alliance for Responsible Media to adopt a common code of conduct to combat harmful content. Most importantly, no one is left alone with social media harassment. If you are being targeted by social media, it is important to be able to talk to a trusted adult, friend or partner about your experiences and uncomfortable feelings, as it is important to address the issue. It is also worth seeking help from experts who can help you deal with the situation and assess the wider implications.
Our SomeBuddy team includes lawyers, psychologist and social psychologists specialising in social media. In addition to providing legal advice and an assessment of your problematic situation, our psychologist and social psychologists will take into account the emotionally stressful aspects of your case and provide recommendations on what to do when the situation is perceived as distressing or frightening. We have already helped almost 2 000 Finns of all ages and this has given us a unique experience of the different forms of social media harassment. We are here for you and will help you to keep your own boundaries in social media!
Priska Niemi-Sampan
Social psychologist (VTM)
SomeBuddy